What is N.A.S.E?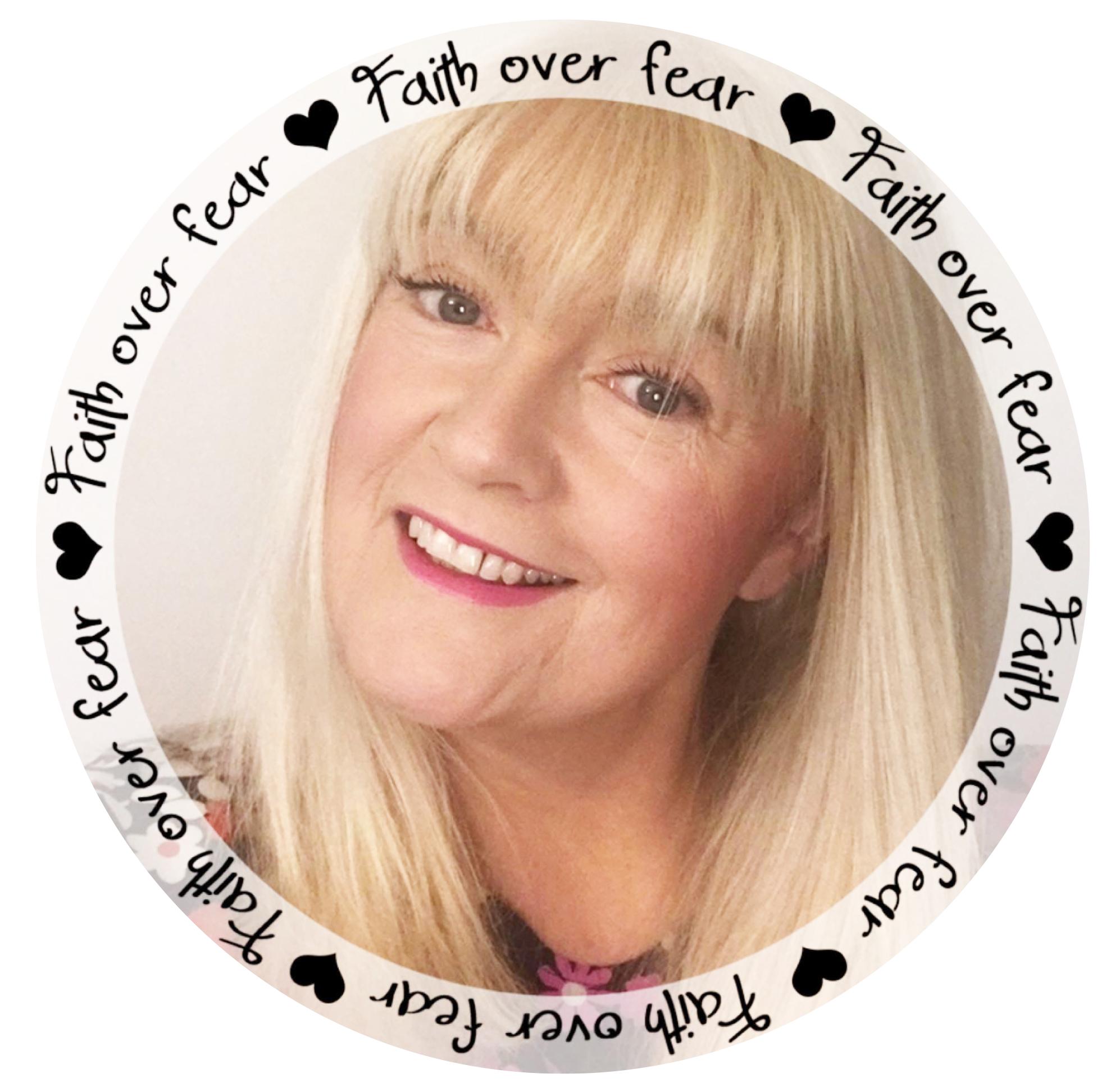 Hi There!
Welcome to my website! My name is Dr Caroline Traa and I am mum to two incredible kids - Cammy who's now 19 and Becky Bugs, now 25, and who was diagnosed with Autism at age 2¾… I'm not gonna lie - it was a shock when I found out that Rebecca had autism because I had no idea what autism was or what I could do to help my gorgeous girly.
I wrote to everybody on the planet that had anything whatsoever to do with autism to find out what was best to do to help children with autism gain the skills they need. I studied loads, learned everything I could and I attended every course available. And that, my friends, has all led me to where we are today.
I set up Network Autism to help other families in the same situation that I was in…. I want to help you to navigate the way for you and your child, to help you to help your child and to find happiness because that will help you and your child too.
In a nutshell, Network Autism has four different elements….
(1) Training Course – Mindset for you and play/self-help skills for your child
(2) 'What Can I Do Tomorrow?' – A Booklet with useful advice & play ideas
(3) Parents Portal – Ongoing and daily support with webinars, useful posts & ongoing training
(4) And last but not least – Fun! Meet Ups, Walk & Talk, Lunches, Trips – Online and in person
I am so glad you are here! Please reach out if I can help you or just to say hi.
I hope we get to meet someday soon….
Yours,
Caroline.
•••
FLASHCARDS SAMPLES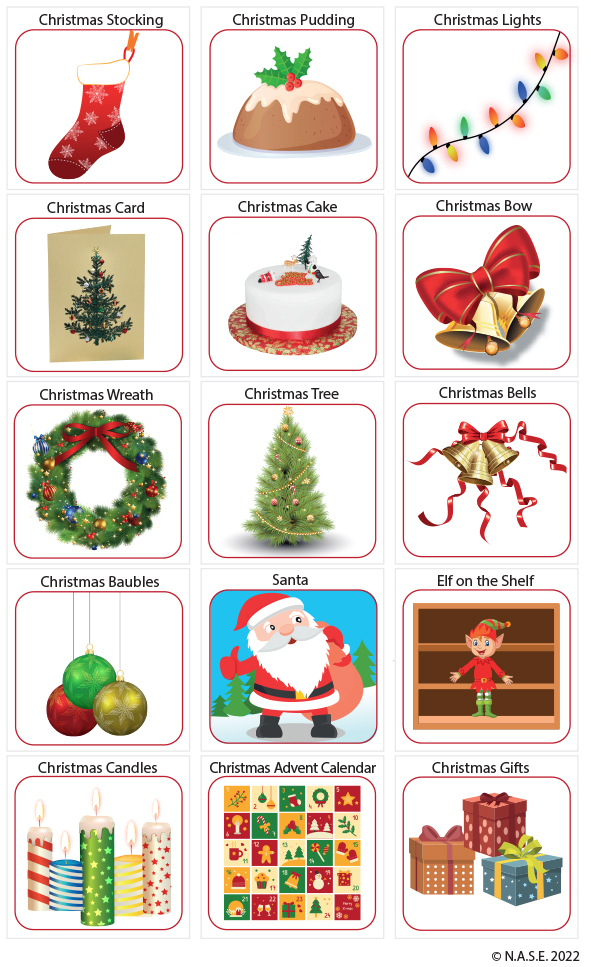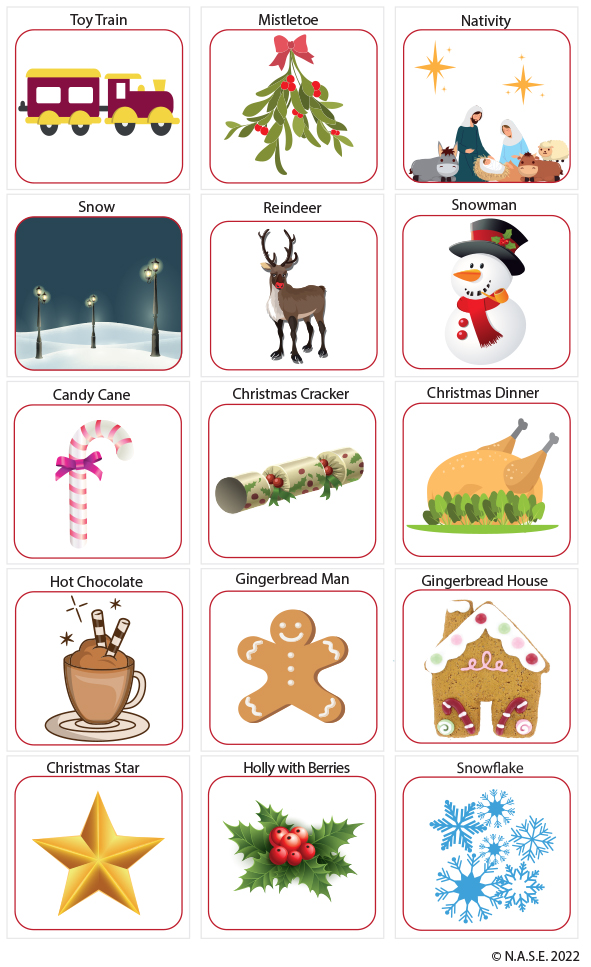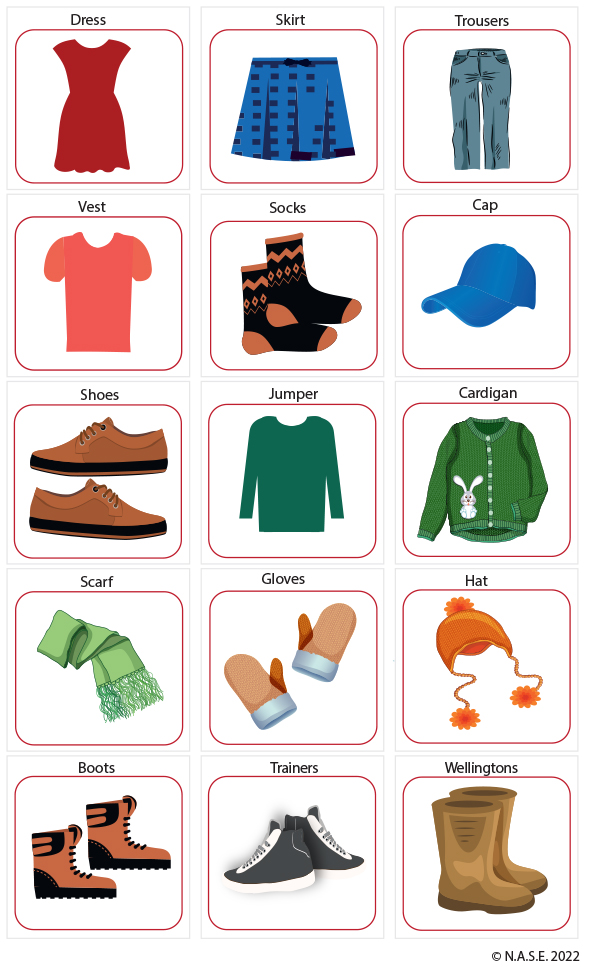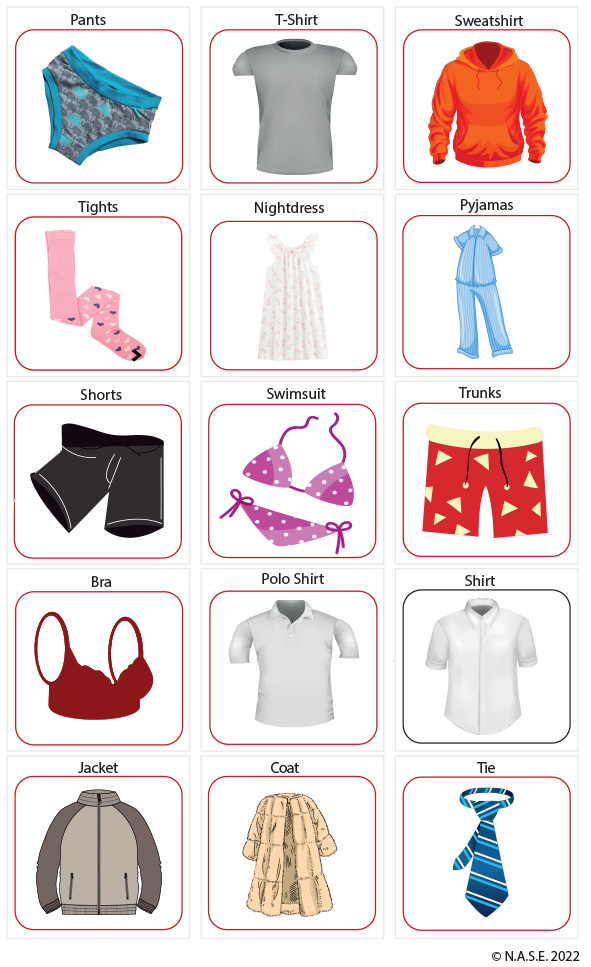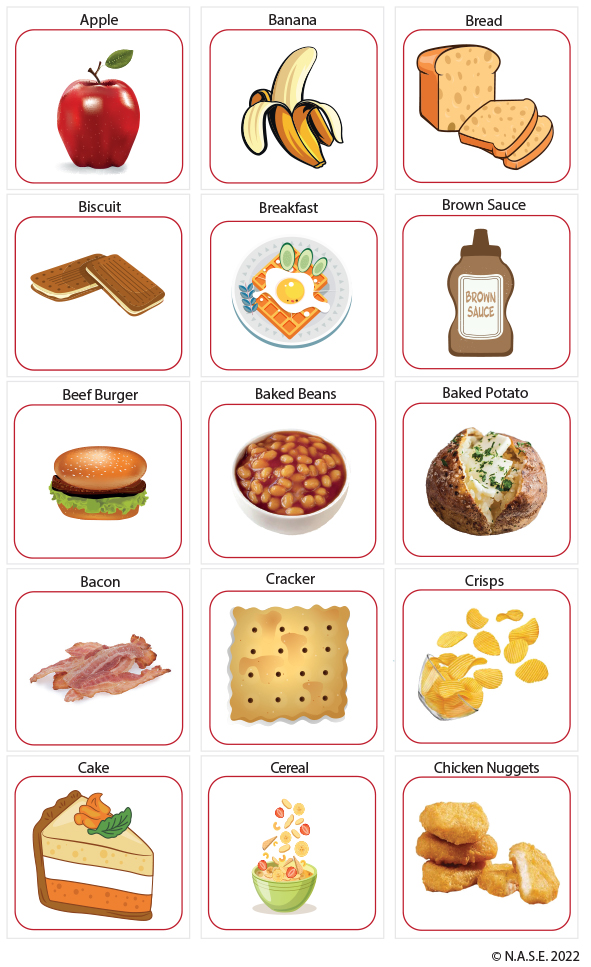 My Essential Needs Flashcards for visual aid Special Education, Speech Delay, Non Verbal Children and Adults with Autism or Special Needs
The Christmas, Clothing and Food symbols available are so useful for stories, lotto, communication and many other things.
Email caroline@nase.org.uk for information on how to obtain them.
Caroline
•••
Our big big tour
Look out for our posters near you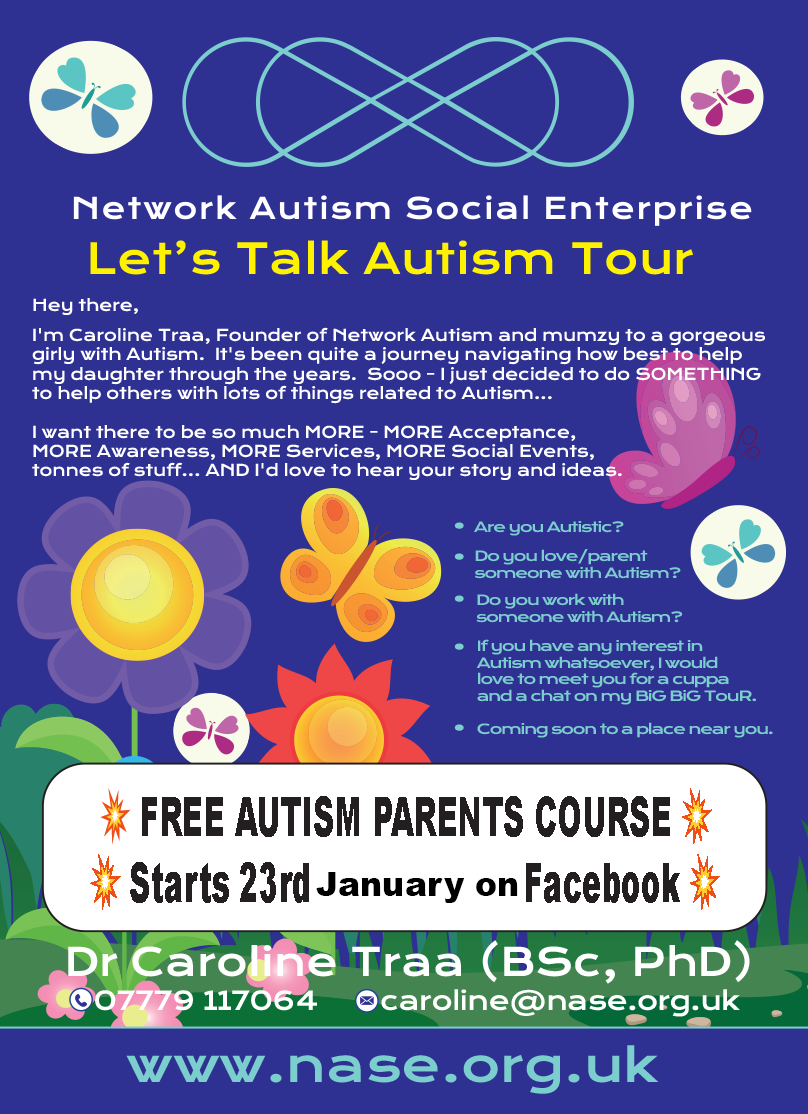 LET'S TALK AUTISM TOUR
• Are you Autistic?
• Do you love/parent someone with Autism?
• Do you work with someone with Autism?
• If you have ANY interest in Autism whatsoever, I would love to meet you for a cuppa and a chat on my BiG BiG ToUR- Coming Real Soon to a PLACE Near YoU!
Hey There,
I'm Dr Caroline Traa, Founder of Network Autism and mumzy to a gorgeous girly with Autism. It's been quite a journey navigating how best to help my daughter through the years. Sooo - I just decided to do SOMETHING to help others with lots of things related to Autism....
I want there to be so much MORE - MORE Acceptance, MORE Awareness, MORE Services, MORE Social Events, tonnes of stuff... AND I'd love to hear your stories and ideas.
Come for a cuppa and an informal chat...